Some tips for choosing your home audio system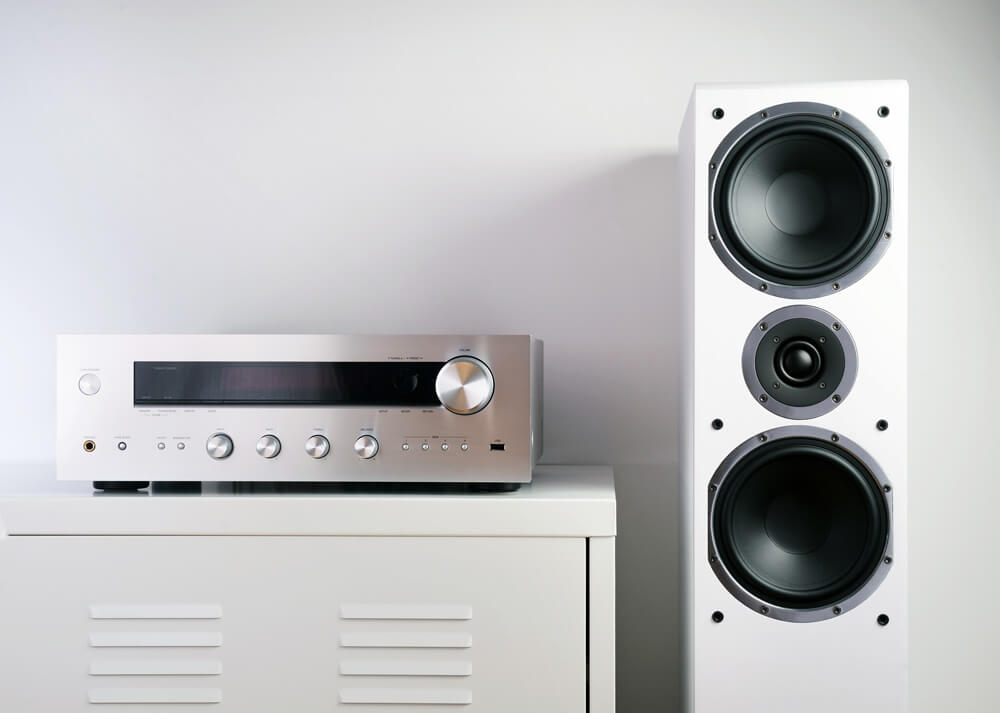 Music is synonymous with happy memories for many people. It has the power to change your mood and even create festive or relaxing atmospheres… as long as it is played on a worthy audio system!
If you're considering a new home audio system, here are some tips to help you make an informed choice.
Start by determining the type of home audio system you need
When it comes to audio, it is very important to find out what type of system will meet your needs before you even think about installing it. There are many options for you to choose from.
Multi-room audio system
With this type of home audio system, a multi-zone amplifier distributes the signal to as many speakers as you want. This type of audio system also lets you choose different music and volume levels for each room (even the garden!), while also allowing you to group zones together.
Of course, installing a wired multi-room system will be easier in a house under construction or renovation where the partitions are still open. This is because recessed speakers in ceilings or walls have to be connected to the amplifier via wires. However, a skilled team can do this without too many problems.
That said, you can also find wireless multi-room systems (Sonos, Heos, etc.) that eliminate the need to run audio cables inside walls and ceilings. These are a natural choice for homeowners who prefer to keep their partitions intact.
Stereo system
The term "stereo system" refers to a type of system designed to provide high-quality sound in a particular room. This type of equipment can offer a performance that will satisfy even the most demanding audiophiles.
When you choose this type of system, you can pick each component (high-fidelity speakers, audio-video receivers, cables, etc.) based on its features to create a stereo system that will allow you to rediscover your music library in a whole new light.
Choose speakers that suit the area where they will be installed
Once you have decided on a type of home audio system, you will need to pay special attention to the speakers you will install. Choosing speakers that are perfectly adapted to their environment will make the result more long-lasting and aesthetic.
For example, some speakers are specially designed for the garden. That is, they can withstand temperature changes, humidity and splashing water. While some of them are rock-shaped and can be hidden in a flowerbed, others are in the form of small, discreet and easily concealed heads, while you can also bury the subwoofer in the ground, leaving only a small tube to the naked eye.
For the interior, you can also choose built-in speakers or designer speakers that will add a new aesthetic touch to your décor. Another option is to install "invisible" built-in speakers. These perfectly mimic gypsum and are impossible to spot if you create a plaster joint around their edges.
However, before you make your choice, you should always seek the advice of experts who can offer you different models that can provide you with maximum performance over a long period of time.
Choose a system based on how you consume music
The way people consume music has changed dramatically in recent years. While the compact disc reigned supreme for a few decades, many music lovers simply abandoned physical media in favour of streaming platforms and satellite radio.
In this sense, it is important to choose an audio system that will not require you to change your listening habits or get rid of all your albums. Bluetooth or AirPlay connectivity for those who use mobile devices and compatibility with online music services are examples of available options that let you choose the audio source that provides you with the best experience.
Elitronic: your resource for home audio systems
In conclusion, because there are an infinite number of different setups that can satisfy both background music lovers and audiophiles, you should always consult professionals before making a decision on a particular home audio system.
If you need personalized advice to help you choose an audio system that will truly meet your needs, don't hesitate to contact Elitronic07. As a company that specializes in audio, video and home automation, we can even give you a quote that includes the installation of your new system.