Our brands
Discover ourpartners
Elitronic presents some of the partners with whom we are proud to collaborate.

Founded in 2003, Control4 has become in the space of a few years, one of the world leaders in home automation. The company has developed a line of products that can control lighting, audio-video, security systems, heating and cooling, and a host of other things. The interface is easy to use and the system is compatible with the most popular protocols: Wi-Fi, ZigBee, Bluetooth, ZWave, etc. Control4 is compatible with more than 8000 products, making it Elitronic's first choice for smart home projects.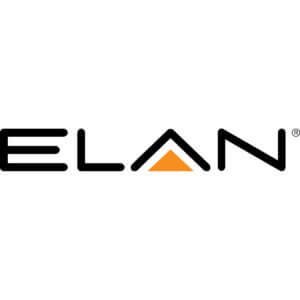 Since 1989, the home automation company Elan has offered several high end smart home solutions. With its versatile products that allow you to control the various electrical and electronic elements of your home. One of the great advantages of Elan's brand is to be able to group everything together and control everything from a single platform in addition to offering an elegant, easy to use control interface. It is also widely renowned for its multi-zone audio and video systems. Superior quality products and remarkably reliable are what sets Elan apart, the company won the Smart Interface of the Year award in 2017.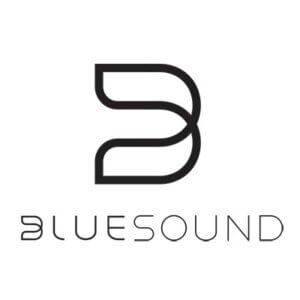 Hi-Fi Wi-Fi, Bluesound's product line is recognized for audio quality. First developed for audiophiles, the brand offers the most famous modular multi-room wireless audio system on the market. Wireless speakers, sound bars, subwoofers, amplifiers and media players are many devices that allows you to enjoy your music without sacrificing quality. The app is user-friendly, easy to u se, and compatible with most music and streaming services like Spotify, Tidal, Deezer, TuneIn and many more. The BluOS user interface is even integrated into several other high fidelity products such as Dali speakers and NAD amplifiers.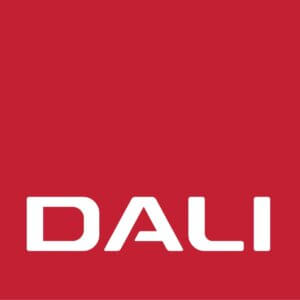 The Danish brand Dali is recognized for the great musical quality and design of its speakers. Danish Audiophile Loudspeaker industries is the origin behind the popular acronym Dali. Boasting 35 years of experience, their Hi-Fi product line is distinguished by the craftsmanship and the use of wood in their cones. For the high-frequency, the hybrid design Dali famously uses is comprised of a dome shaped cone combined with a ribbon which give the listener the best of both worlds. The SMC (Soft Magnetic Compound) technology used, allows a great reduction in distortion. This technology and the beauty of their handcrafted speakers make this brand a must for your listening room.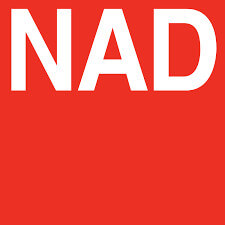 NAD was founded in 1972. A few years later, in 1979 the company experienced a major turning point, the model 3020 was born and it immediately propelled NAD into a strong expansion in its industry. Now owned and developed in Canada, this brand is recognized for its high-resolution and high-performance amplifiers complementing any speakers connected to them. This brand also offers high quality pre-amplifiers, integrated amplifiers, media players and DACs. The popular Masters Series range is renowned worldwide for their quality of sound.

Denon is a Japanese company founded in 1910 by Kabushiki Kaisha Denon. This multinational specializes in the manufacturing of audio equipment, including cinema receivers, headphones and stereo amplifiers. The company is one of the first to develop digital audio technology and market a 5.1 cinema system. Denon offers a wide range of amplifiers that will meet your needs. They also own the Heos brand, which develops wireless high-end speakers for the entire home that offer great performance and ease of use.

Prestigious brand in audio and video development, Marantz is a company that has historically and technologically marked the world of high fidelity and residential cinema. The founder Saul Marantz, has since the 1950's, established a timeless tradition based on the will to always want to go further. The range includes audio-video receivers, CD and Blu-Ray players and amplifiers for the general public as well as demanding audiophiles.

This large manufacturer of acoustic loudspeakers made in Canada offers a multitude of high-performance products, always at the cutting edge of technology. Paradigm, reengineers and innovates regularly, offering different collections under which are sound bars, recessed speakers, floorstanding, subwoofers, and speakers with the most refined design. The company also designs outdoor speakers, for your pool area, garden or terrace, which are resistant to the elements while keeping a very high level of quality.

Canadian banded and subsidiary, Anthem designs and manufactures home theater receivers, pre-amplifiers and high performance amplifiers. Its well-known ARC calibration system, does a detailed analysis of the media room and proceeds to correct and adjust the sound, is even available in the popular MRX series.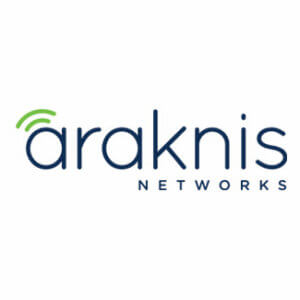 Araknis is known for its high power network hardware such as Wi-Fi access points, routers and network switches. The company specializes in high performance network deployment. Their products always give you reliable performance and speed. OvrC technology allows you to manage your network hardware remotely. These prestigious devices detect by themselves network problems that may arise and resolve them automatically.

In 1980, Bill Low, passionate about High Fidelity, created AudioQuest, and decided to build his own speaker cables. After several experiments with multiconductor cables, he retained one, which has become a classic at AudioQuest. Even today, most cables are made of a minimum of 4 twisted conductors. AudioQuest is, to date, the largest manufacturer of high-fidelity audio-video cables.

It was in 1946 that Baldwin was founded by Severin Fayerman. Thanks to its superior design and feel of luxury, his products were a hit with architects and designers. Baldwin offers door latches and doorknobs of various styles. Keypad locks can be controlled by various protocols, such as Z-Wave and ZigBee, to allow integration into your home automation system.

Radio and Electronics Corporation (IREC) was founded by Clarence C. Moore in 1947 and changed its name to Crown International, Inc. in 1975. The company specializes in the design of commercial grade amplifiers. Some models are multi-channel, others are stereo. When installing commercial sound systems, Crown is a must with a wide selection of 70V or 8 ohm amplification.

This German-made, connected intercom system allows you to answer your door from anywhere in the world. Several models are available, in different colors, flush or surface mounted, and they are all connected to your smartphone or tablet. With a motion detector and a camera, the device allows you to always be aware of what is happening in front of your home. It also allows you to record a history of the last visitors with their image, date, and time.

For more than 100 years, Draper has been designing projection screens. Whether for the professional or residential market, quality and know-how are unbeatable. Also offering motorization for video projectors and television screens, Draper products will make your project a technological marvel. Fixed on the ceiling, on the walls, or behind your dresser, the solutions are plentiful and gives free rein to the imagination of Elitronic's experts.

This Toronto company is Nest's biggest competitor. Founded in 2017, their thermostats work with wireless probes that you can use anywhere in your home, these tell the thermostat what the temperature is and whether you're home or not. The system is controllable by voice thanks to Amazon Echo and Google Home Kit, and of course, integrates perfectly with Control4, world leader in home automation. The new model even has Alexa built in!

This French company founded in 1948 is specialized in new age speaker design. The popular Planet series, named after its spherical design, presents not only a high-performance speaker but is also very stylish. These speakers can also be wall mounted or suspended from the ceiling, making it a popular choice in restaurants, for example.

Epson offers a full range of projectors for home theater installations. Several projector series at Epson are equipped with 3LCD technology, which is based on a system of dichroic mirrors to separate the white light emanating from the lamp in three colors: red, blue and green. Epson regularly introduces new models, including models that can operate without an HDMI connection, or laser projection devices.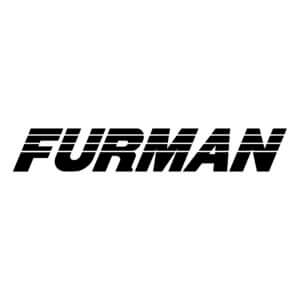 Furman has built a strong reputation in the events industry for the reliability of their products. Now offering their expertise in residential products, it is the benchmark in protection and filtration equipment for high-end electronic equipments. Furman has the ideal equipment for high-fidelity audio systems and for filtration systems. Its LiFT technology systematically reduces electrical noise and improves the audio and video quality of your electronic devices.

Offered by the well-known brand Denon, the HEOS wireless audio line, stands out for its performance and ease of use. HEOS devices can play your high-definition music files up to 24-bit and 192-kHz, and are designed and calibrated to deliver unmatched audio quality. Speakers, sound bars and small amplifiers are all equipped with Bluetooth, Airplay, DLNA and offer a ton of online music services such as TuneIn, Deezer, Spotify, iHeart Radio, Tidal or SiriusXM.

Hunter Douglas is the world leader in window coverings. In 1946, they created the aluminum blind, a real revolution in the market. Hunter Douglas continues to evolve and shape the industry, their shades, such as Silhouette, Pirouette and Vignette, combine style and functionality without compromise. Hunter Douglas offers solutions for almost any situation imaginable.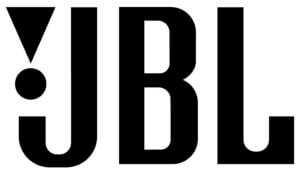 Founded by James Bullough, this Californian company is rapidly becoming famous for their manufacturing of loudspeakers. Acquired in 1969 by Jervis, JBL keeps its signature, and continues to innovate in the design and manufacture of loudspeaker components and equipment for cinema theaters, commercial sound systems, and residential applications. They have also participated in the development of the THX audio standard.

James Birch and Lucio Proni, two university friends who had fun making loudspeakers during the Summer, decided in 1975 to create JL Audio. Originally more present in automotive audio, in 2004, the company made a statement when they introduced their Fathom and Gotham subwoofers to the home audio market, they are today the references due to their outstanding sound performance for both music and movies.

Specialized in high-end home theater projectors, JVC offers a relatively small product catalog, but it is of unmatched quality. The technology used is mainly D-ILA, which allows for an exceptional image. Always in search of development, JVC now offers HDR and native 4K image in their most advanced models.

This British company founded in 1961, specializes in the manufacture of high-end acoustic loudspeakers. For decades, Kef has introduced innovations like its famous Uni-Q technology. Audio enthusiasts around the world love Kef for their unique designs and performance.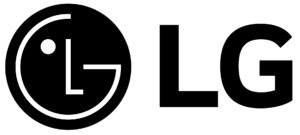 LG, the South Korean multinational, is particularly specialized in electronics, telephony, and image. As one of the world leaders in consumer electronics, LG strives to offer products with intelligent and powerful features. At the video level, the latest OLED technology developed in Korean laboratories, offers images exceeding all expectations, winning the company several awards.

Logitech's reputation in the world of electronics and computing is well established. Harmony products offer various intelligent remotes. No more complicated remote controls to use ! Some models offer a modern touch screen and charging base. Hubs allow the user to manage the audio-video system with the phone or tablet, while integrating some connected devices such as lights or motorized shades.

With Caseta, Lutron offers a solution to initiate people that want home automation but are reluctant to invest in a large scale system. With their easy-to-use products, you can take control of lighting, heating and motorized shades in your home. Caseta is compatible with the biggest brands in home automation like Control4, Nest or Harmony from Logitech. Lutron also offers Sivoia QS Triathlon Motorized Shades, these are available in a variety of fabrics and colors to complement your decor. These ultra silent blinds are available with batteries or low voltage power supplies.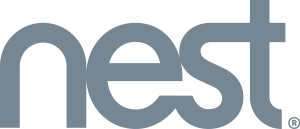 Tony Fadell and Matt Rogers, two ex Apple employees, decided in 2010 to create their own project, a connected thermostat which adapts to the lifestyle of the occupants. It goes without saying, with the background of the designers, this innovative idea was going to be elegant. The company, which was bought by Google for 3.2 billion dollars, now has several home automation products under its banner : connected smoke detectors, surveillance cameras and intercoms.

Pakedge is a manufacturer specializing in networking products dedicated to audiovisual integration and home automation for residential and commercial markets. These devices include high-power circuits to enable blazing speeds, with intelligent features prioritizing latency-sensitive multimedia traffic. The simplicity of management and performance of Pakedge's routers, switches and Wi-Fi access points make it Elitronic's # 1 choice for network equipment.

Since 1975, Panamax has been the leader in electrical protection. Thanks to their power solutions with noise isolation, your installation will be highly protected against power surges, interference and power loss. With Bluebolt technology, you can remotely manage your consumption and start or stop your devices. Stay connected during a power outage with the backup battery providing constant power to your equipment.

Panasonic is a Japanese group founded in 1918. This Japanese TV maker has left its mark with their high-end plasma screens that are among the most award-winning in the television industry. To date, Panasonic remains one of the most reputable companies for the reliability of its components. Their devices are very energy efficient, and Viera TVs are also very well equipped, with the latest display technologies and connectivity. Their Blu-Ray players are among the best on the market.

For more than 80 years, Pioneer has been the originator of numerous innovations: the first separate element system, the first Laserdisc player, the first Laserdisc karaoke system, the first retro-projection screen, the first plasma screen, the first DVD recorder ..... It is easy to recognize a Pioneer product, it is often the best equipped, and offers unbeatable quality / price ratio. The brand offers home theater receivers, built-in stereo amplifiers and state-of-the-art Blu-Ray players.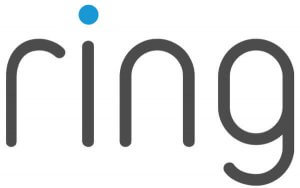 This Californian company, created by James Siminoff in 2012, is an expert in smart doorbells with an infra-red camera, and an elegant design. You will be able to chat with your visitors, even remotely.

Founded in 1967, Russound is the leader in audio broadcasting and a pioneer of the multi-room system. Whatever the size of your project, Russound provides aesthetic and functional solution that will meet your needs, always with the same level of quality and reliability. The company also offers the integration of online music services and wall keypads for simple and convenient control.

Salamander Design creates and manufactures high quality audio-video furniture and high-end customizable cinema seats. The design and conception of their cabinets takes into account proper ventilation and areas to hide wires, which makes them an excellent choice for your home theater or media room installation. Elitronic offers a wide choice of materials and styles for your A/V cabinets and seating needs.

World leader in flat screen televisions since 2006, Samsung continues to innovate. An excellent exemple is their QLED technology that creates colors and unparalleled image depth. Present in millions of homes around the world, Samsung offers a variety of products like HDTV's, UHD 4K tv's or SUHD tv's, Blu-Ray players.
Samsung Pro provides businesses with digital signage solutions that enhance the visual experience to make your company stand out from competitors. Whether it's an impressive video wall, weatherproof screen, or even interactive touchscreens, Samsung has everything you need to turn heads.

Founded in 2003, Séura is an innovator in the visual entertainment. They are exploring new territories of modern design, specializing in the integration of hidden televisions, whether in mirrors or behind frames. Their products are discreet and futuristic. Séura also offers a range of water-resistant TVs, which can be installed outdoors, on the terrace or in the garden.

This Quebec company manufactures affordable and sought after home automation products. The former owner of AUBE has created Sinopé, and put on the market a range of smart thermostats for baseboard heaters, floor heating and low voltage systems. The company now produces wireless sensors and valves for water leaks and lighting dimmers, all compatible with the home automation giant, Control4.

Pioneer in the field of wireless audio, today Sonos is the world leader in the field. The company offers solutions to broadcast music from your different devices to one or more speakers. The systems are based on the Wi-Fi network, and can also play many online music services such as TuneIn, Deezer, Spotify, Google Play Music, iHeart Radio, Tidal, SiriusXM and, exclusively, Apple Music.

This Japanese company is one of the most well known as it is present in many households. Sony is often the manufacturer of innovations that have revolutionized the world of technology, for example, the company has created the video cassette, the walkman, the computer diskette, the CD, the camcorder for the public, the DVD and BluRay. This multinational is a trusted choice for all your television needs, equipped with the latest 4K UHD, OLED, HDR and Android TV technologies.

Triad is an American company specializing in the design and fabrication of Hi-Fi speakers. Unique in its kind, they offer a large number of customizable products. Triad therefore has a giant list of speakers and subwoofers, most of which are custom-made to order, taking into account several parameters such as width, color or wood essence. The company also provides recessed speakers and invisible speakers with outstanding sound quality.

Owned by Legrand, one of the world's leaders of electrical and electronic systems, and one of the most innovative companies in Forbe's magazine, Vantage has been developing lighting control and automation solutions for over 25 years. Their products are specifically designed to fulfill the most complex projects.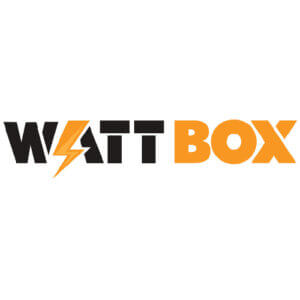 Specializing in high performance electrical protection and filtration systems, Wattbox is a brand offering products that protect and improve the operation of your electronic equipments. A choice of UPS battery systems will prevent electrical fluctuations during power outages or overloads. OvrC technology allows you to remotely manage electrical outlets and electronic devices in your home. In case of power outages, the automatic restart of the electrical outlets will prevent you from racking your brain to find possible problems. An advantage that will inevitably save you service calls.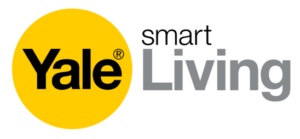 Yale has been manufacturing locks for over 170 years. Today, the company offers electronic door latches that can be locked and unlocked remotely. Some models offer a numeric keypad allowing access control by codes, others are even tactile or come with door handles. Because each handle has its own style, Yale offers different latch designs in multiple colors.

Yamaha is a Japanese company founded in 1887 by Torakusu Yamaha. This multinational, manufactures audio-video devices, musical instruments, professional mixing tables and motorcycles. With its power of production, Yamaha has managed to offer products combining performance and affordability. The company is also very active in the home theater world, producing several audio-video processors and multi-channel amplifiers equipped with the latest technologies such as Dolby Atmos and online streaming services.