How does home automation help you save energy?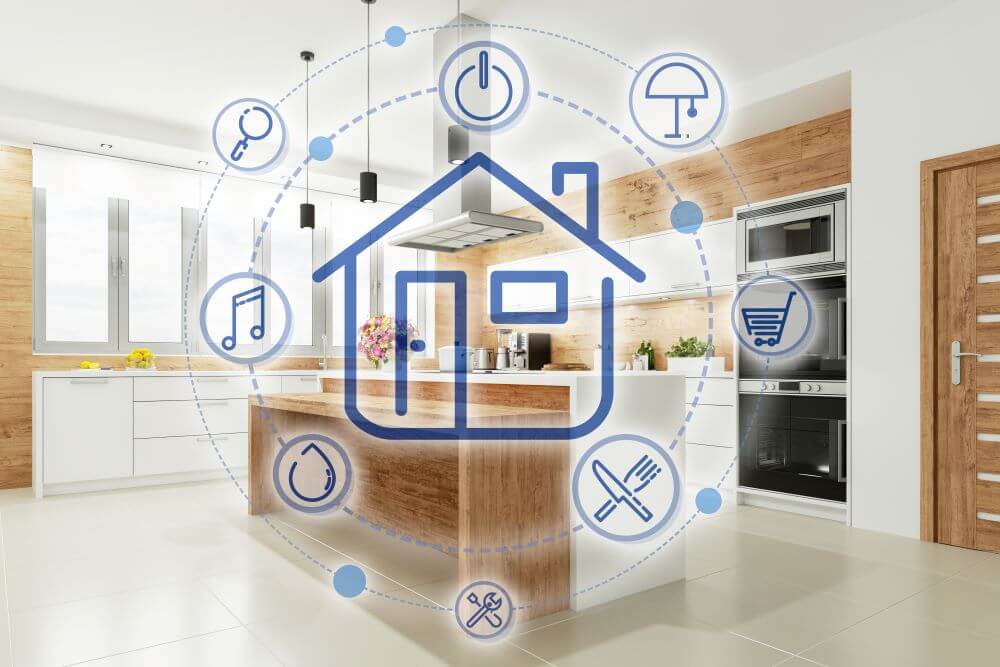 If you are familiar with home automation, you probably already know how much easier it can be to automate certain recurring household tasks. But did you know that home automation can also contribute to a significant reduction in your energy consumption?
Here's how.
Minimizing the energy used to light your home
In most homes, a great deal of energy is wasted by lighting rooms or areas that nobody is using. These unnecessary energy costs have an obvious impact on electricity bills, as well as the environment.
If you want to take control of the situation, a home automation system includes a host of functions that allow homeowners to improve lighting control. This aspect of home automation is often referred to as smart lighting.
Lighting that can detect your presence
Some home automation systems can use motion detection to reduce your energy consumption while making your life easier. For example, you can configure your system so that the lights in a room or hallway automatically turn on when you walk in and off when you leave the area.
If you tend to forget to turn off the lights when you leave your home, you can also use your smartphone's geolocation to do something about it. You can program your home automation controller so that all lights turn off as soon as you leave a certain area around your home. Naturally, these can also be turned on again when you re-enter the same area.
Home automation systems are compatible with LED lights
Compared to traditional incandescent bulbs, LED lights require only a very small amount of energy to light a room and are compatible with home automation systems. These lights also offer a certain degree of flexibility, which can provide you with lighting in the colour of your choice at different levels of intensity.
A home automation system can therefore create a variety of lighting environments with very low electricity consumption.
Reduce your energy consumption for heating and cooling
Heating and cooling are undeniably responsible for a large part of household energy expenditure. This is all the more true in a region like Quebec, where temperatures fluctuate greatly over the course of a year. Nevertheless, there are ways to reduce these expenses through home automation.
Motorized blinds can help insulate your home
Windows are often responsible for cold or heat entering a house. This is why many will use plastic wrap in winter to reduce air exchange. While this technique is effective, it is not always very pleasing to the eye.
If you want to perfect your window insulation while enhancing their appearance and adding a practical touch, motorized blinds and curtains are the perfect solution. Some of them have a very high R-value, indicating their thermal insulation properties. They can reduce your heating needs in winter and air conditioning needs in summer.
In addition, motorized blinds can be programmed to open and close according to the hours of sunlight. This saves energy since the windows equipped with these blinds will allow hot rays to enter during the day and then close again at night to conserve the stored heat.
Smart thermostats save you unnecessary energy costs
With thermostats connected to a home automation controller, you can adjust the room temperature in your home, even when you are not around. You can therefore turn off the heating in a room while you are out and turn it back on remotely to make sure you are comfortable when you return. This is a good way to reduce energy consumption, regardless of your heating method (underfloor heating, electric baseboard heaters, convectors, gas fireplaces, etc.).
It is also worth mentioning that several home automation systems are compatible with the most energy-efficient heating and air conditioning systems (geothermal, dual energy, etc.). Not to mention that even if you have an energy-intensive system, home automation can substantially reduce your home's ecological footprint without compromising comfort by using routines and motion detection.
Consume energy the smart way
It goes without saying that consuming less energy will always require adopting healthy habits. However, with a home automation system, it is much easier to efficiently manage your energy consumption.
If you want to know more about home automation systems, contact the Elitronic team now. Our team of experts in commercial and residential home automation will inform you about the latest technologies and show you how they can help you reduce your energy needs.